Nicholas C. Rossis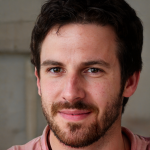 This is a guest post by David Collins. David is a marketing specialist and essay writerfrom Manchester, UK. He loves to share his ideas and knowledge about marketing, writing, and blogging with his followers through his blog. Currently, he is working as a marketerattop essay writing serviceandcollege paper.
Creepy Book Inspiration from the Middle East
We hear most of the haunting and creepy stories from the West, with tons of horror books and movies that come out each Halloween such as American Horror Story, Anabelle, Stephanie, The Exorcism of Emily Rose, and thousands more.
It's not just westerners who love their creepy tales, though. The Middle East is home to several haunted places and horror books should be written about them, too.
For those of you looking for some out-of-the-ordinary inspiration, here are my eight favorite creepy places in the Middle East.
The Haunted…
View original post 699 more words